Poems about Earth Day can inspire people to consider the health of the planet. Used in a presentation or as part of speech, the right poem has the ability to touch an audience's heart and bring about positive…
Keep reading »
Browse Topics in Environmental Issues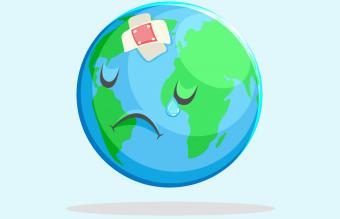 It's important to take steps to ensure that the planet provides a healthy living environment for generations to come. Many environmental concerns need to be addressed in order to combat the biggest environmental threats. Taking steps towards more environmentally friendly living can have a positive impact on protecting the environment.
Pollution
Pollution is one of the most important environmental issues. There are many different types of pollution, each with unique causes and consequences.
Harmful Practices
Find out about how various various practices and actions that can lead to environmental degradation.
Conservation
Conservation practices are critical to saving the environment. Learn about various types of conservation, including conservation biology, wildlife conservation, and soil conservation. Understand the significance of various types of conservation, such as why it is important to conserve electricity and key reasons to protect and conserve water resources.
Your Actions Matter
Humans impact the environment in many ways. Everyone can make a difference in protecting the environment, whether it is simply turning off the lights when not in use or switching to alternative fuel sources. Discover ways to protect the environment so that you can begin incorporating environmentally friendly practices into your daily life.
Learning More About Environmental Issues
Whether you are looking to learn more about green living or are researching environmental issues of concern, you will find plenty of useful information at LoveToKnow Green Living. If you are looking for information on ways you can make a difference or searching for topics important to environmental education, you can find what you are looking for here.